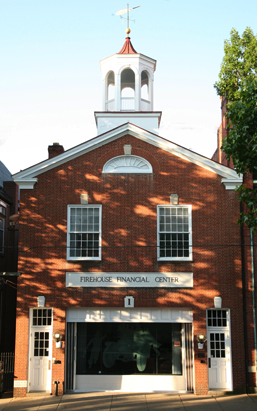 Frederick, Md – As a result of continued business growth, Regent Education has relocated to a larger facility—exactly one block east of its previous location—in the historic downtown district of Frederick, MD. The new headquarters was previously home to Maryland's oldest volunteer fire company, Independent Hose Company No. 1, from 1846 to 1978. The firehouse was later remodeled and expanded into a professional office space. The relocation to the 11,000 square foot firehouse space doubles Regent's usable space, providing the room needed to support the company's continuing expansion.
Regent develops groundbreaking solutions for the higher education community. Its flagship products, Regent SNAP and Regent Enterprise, help students and post-secondary institutions navigate the complicated—and often confusing—world of student financial aid.
Regent SNAP provides schools with the ability to provide students with an answer to the question at the front of their minds: "Can I afford to go to college?" An undertaking that once took schools weeks to prepare can now takes minutes—and can be done by students via an intuitive web interface.
Regent Enterprise is changing the way post-secondary schools process financial aid, giving institutions innovative, intuitive tools to automate and manage every aspect of the financial aid life cycle. Through the standardization and centralization of financial aid management, schools can achieve increased productivity, ensure compliance, improve student experience, and control costs.
Regent was previously headquartered in the equally historic, Tyler Spite House—a large home built by Dr. John Tyler in 1814, to prevent the local government from invoking eminent domain laws and building a road through his property.
"In looking for a new corporate headquarters, I wanted to find a larger facility with all the charm and character of our old headquarters," said Randy Jones, Regent's CEO. "I feel very fortunate that we were able to find another historic building so close. Downtown Frederick's eclectic mix of businesses, restaurants, shopping, and nightlife offers our employees a much richer experience than any typical office park. As we continue to grow, we want to make sure we provide our team with a great work environment—so we can continue to provide great products and services for our customers."