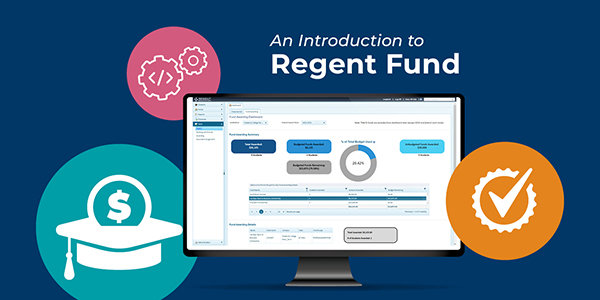 An Introduction to Regent Fund
June 6, 2023 | 12:00pm ET
Make every available institutional scholarship dollar count
Drive increased enrollment and competitiveness by automating scholarship management from application to award to reporting.
With Regent Fund, you can reduce manual processes and automate the awarding process, providing a holistic view of eligible students and available awards so you can quickly and efficiently award - and re-award - scholarships to the students you most want to enroll.
Don't miss this chance to see how Regent Fund's platform can transform your scholarship program.
Register today to secure your spot!