5 Steps to Rethink Financial Aid for Flexible Enrollment Models
A Regent Education ebook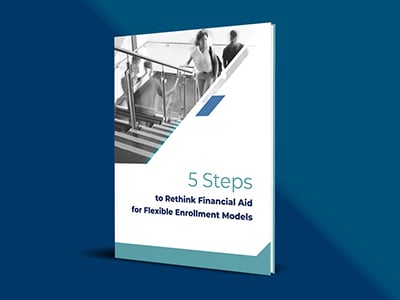 Flexible enrollment models are growing and becoming more mainstream. But financial aid departments, constrained by limited budgets, too few resources, and outdated technology, struggle to support these nontraditional paths.

In our ebook 5 Steps to Rethinking Financial Aid for Flexible Enrollment Models Including CBE, we'll share:
How to adapt your financial aid processes to support flexible enrollment models
What questions you should ask - and answer - to set your financial aid programs up for success
Which financial aid management system capabilities are critical to support flexible enrollments

Download your copy today. DOWNLOAD YOUR COPY TODAY!